Our Catholic school is part of the Catholic Church. We work in partnership with our local parish and priests in order to enrich the spiritual life of the students, staff and families of our school, especially through the celebration of the Sacraments.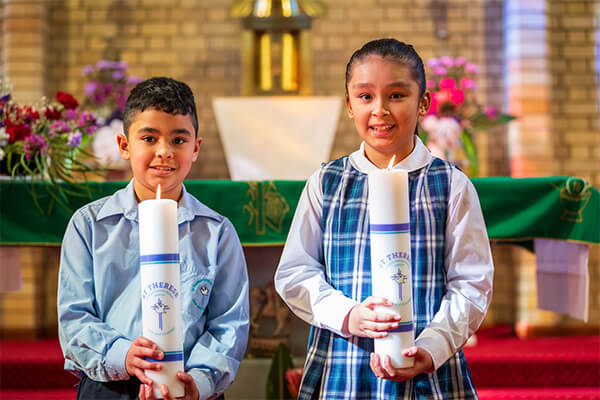 Originally from Italy, the Scalabrinian Congregation of Priests serve our Parish. The Scalabrinians have a special ministry of working with migrants and refugees. This encourages us to foster cultural harmony and to demonstrate empathy for those who have relocated from across the world. Our school motto of 'Love and Courage' is at the heart of our work.
The parish and school work in harmony with the parent body in relation to student reception for the Sacraments of Reconciliation, Eucharist and Confirmation. Students are trained as altar servers and proclaimers of the gospel who participate in weekend Masses on a rostered basis.